Outdoor Advertising Custom Beach Flags
Views: 2 Author: Site Editor Publish Time: 2022-03-02 Origin: Site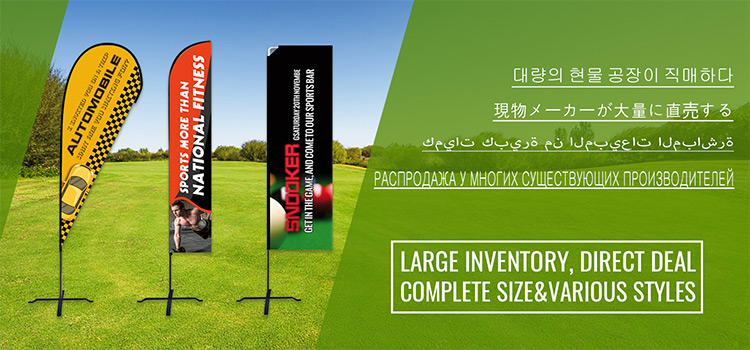 The beach flag is a very popular flag type used in the promotion and advertising industry.
Beach Flag Features
1. Waterproof, sunscreen, no color, no pollution, washable.
2. High definition, vivid pattern, bright color, uniform color, eye-catching, strong visual effect
3. The texture of fabric products is soft and light, not easy to wrinkle.
4. Simple installation, easy to carry and save, and can be used repeatedly for a long time.
What are your options?
Customize the color, size and base you want, our factory supports flexible customization to meet your business needs