Looking for car flags printing service ? Come Here
Views: 0 Author: Site Editor Publish Time: 2021-09-24 Origin: Site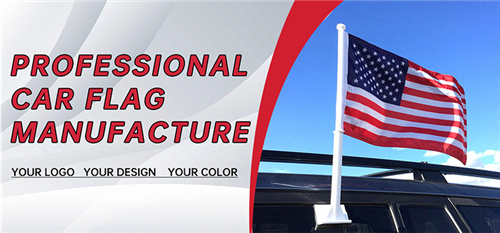 We support printing of a variety of materials, and we have professional equipment and personnel to serve you.
You can find it here: advertising banner, flags decorations, etc.
You can contact us for more information
Email: admin@sachi-ad.com
Phone: 00-86-19930626735
Custom Flags Printing make you own car flags with pole
CRAFTMANSHIP
With 100% polyester fabrics, double-stitched, processed for UV fade resistance.
Double-sided with well-defined print. Solid plastic flagpole built to withstand the severest weather on the road!
FADE RESISTANCE
Print with bright, vivid colors, processed for UV fade resistance.
The ink goes through the fabrics instead of just sitting on top of the material, built to withstand harsh weather conditions.
Two different car flagpoles: plastic pole and suction cup flagpole
ENJOY LIFE
When you hang the Anley car flag on your car window, it will instantly catch the eyes of your friends and passers-by. Start enjoying your driving today.
If you want more information, you can visit our website: https://www.sachi-ad.com
Or our Alibaba store: https://sachi-ad.en.alibaba.com/?spm=a2700.details.cordpanyb.2.7bb562c2VGL8sF
Contact: admin@sachi-ad.com
00-86-19930626735